One Cost.
One Installation.
One Solution.
As the only product of its kind, our EnviroQuiet LVT technology is based on the formulation of a sound reducing, bonded rubber backing to the tile. EnviroQuiet is a singular solution to the end use community, eliminating any issues that can occur when installing LVT over a traditional sound pad. With EnviroQuiet Luxury Vinyl Tile, the 3mm sound reducing underlayment is permanently attached during the manufacturing process, and helps to alleviate installation time and costs. This product, along with our portfolio of infinite choices, offers a fresh alternative to the commercial flooring industry as we know it.
When you purchase EnviroQuiet, you are buying a finished product that meets the projects requirements. You no longer have to purchase a separate underlayment, LVT, and two different adhesives to install both. EnviroQuiet eliminates the two step process of first installing an underlayment, and then installing the LVT. This substantially reduces the time to install the product as you are only installing the floor once.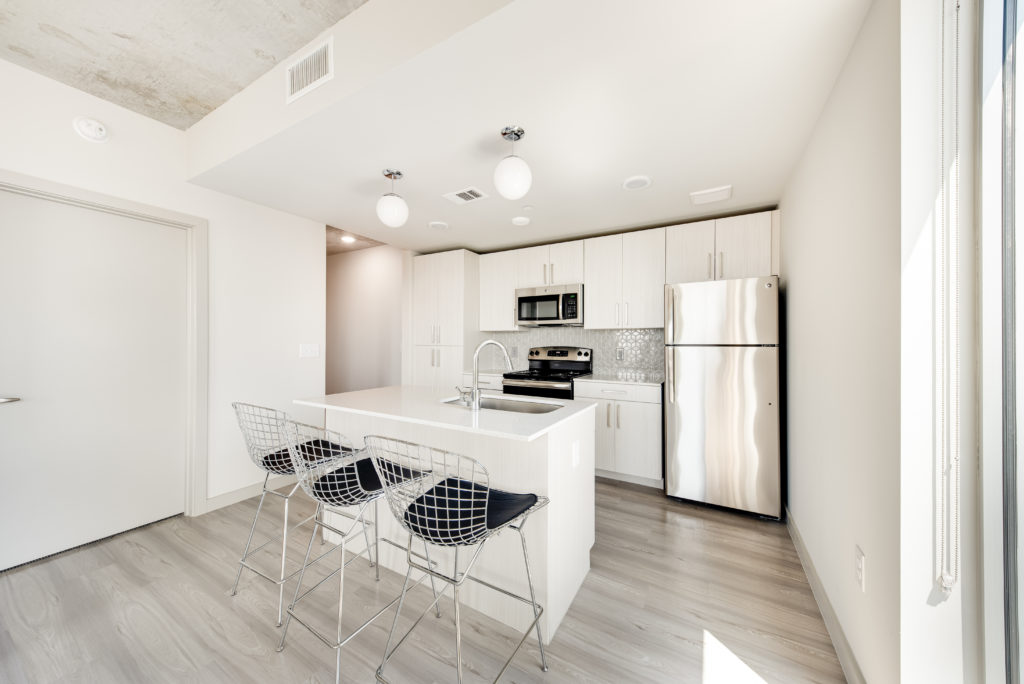 Looking for EnviroQuiet Color Options?
Browse our EnviroQuiet offerings in our 5.0 & 6.0 Collections below:

Patented EnviroQuiet 5.0 and 6.0 yield an IIC Rating up to 74*
* IIC Ratings vary based on the floor/ceiling assembly. Please contact FloorFolio for technical data for your floor/ceiling assembly.