EnviroQuiet 6.0 is our commercial grade 3mm LVT factory laminated to a 3mm thick acoustical underlayment providing the highest density in the EnviroQuiet line.  With a 22 mil wear layer, this durable all-in-one flooring solution is ideal for high traffic commercial areas such as hospitals, retail locations, hotels and restaurants.  EnviroQuiet 6.0 is formulated for installation over wood truss or concrete systems.
Please note: Minimum quantities apply for EnviroQuiet 6.0 LVT. Contact us for more information.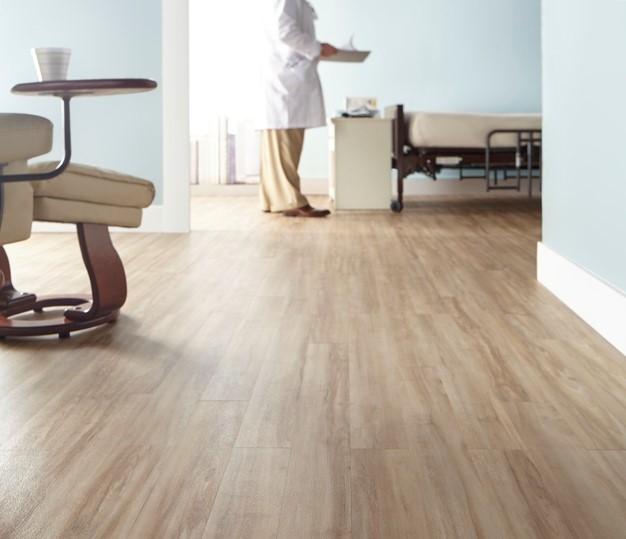 Order an EnviroQuiet 6.0 Sample
Below are the Samples we Have in Stock.
No products were found matching your selection.
All EnviroQuiet 6.0 Color Options
Any of the FloorFolio options below can be manufactured with EnviroQuiet.
With all FloorFolio products, we highly recommend purchasing FloorFolio adhesives.

Triple Patented EnviroQuiet now yields an IIC Rating up to 74*
* IIC Ratings vary based on the floor/ceiling assembly. Please contact FloorFolio for technical data for your floor/ceiling assembly.